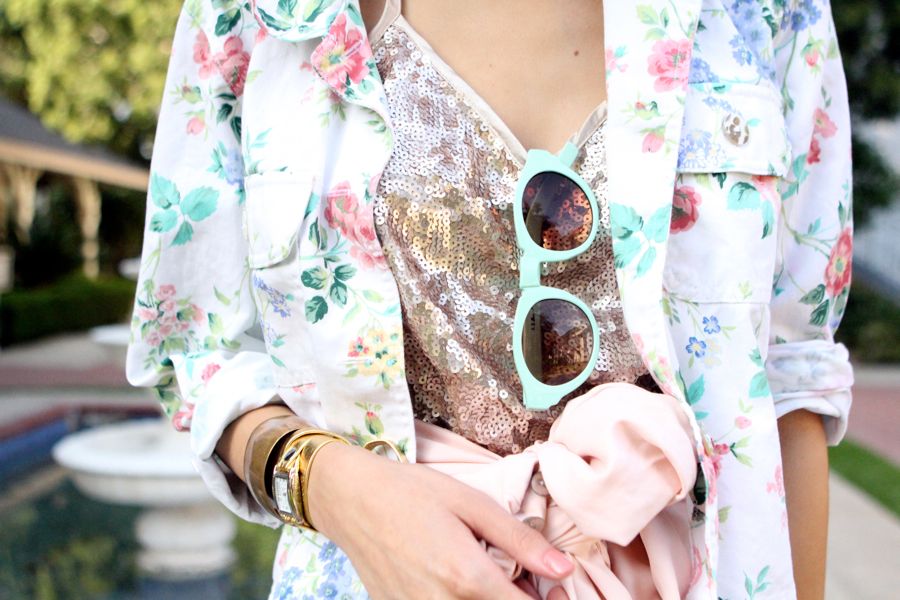 Like many of you, this time of year makes me
crave glittery, girly things. I firmly believe that a
resemblance to a disco ball is nothing to be ashamed of.
Last year I wore a sequined mini to a big NYE party and
a few ladies sat in the corner making snarky comments about me,
the "bouncing disco ball." I just smiled wide and said, "thanks, girls!"
If you're gonna sparkle, you have to own it, right?
How do you feel about seasonal sparkles?
Do you have something fantastic and glitzy
planned out for New Year's Eve?